Riverside's Annual HVAC Inspections Program
We understand that a comfortable home or workspace is essential for your well-being. One crucial factor in maintaining that comfort is your HVAC (Heating, Ventilation, and Air Conditioning) system. To ensure your HVAC system runs efficiently year-round, it's essential to invest in annual inspections. At Riverside Heating & Air Conditioning, we specialize in expert HVAC inspections, providing you with peace of mind and a comfortable environment.

The Importance of Annual HVAC Inspections:
1. Enhancing Energy Efficiency:
A well-maintained HVAC system operates efficiently, which can significantly lower your energy bills. During our annual inspections, our certified technicians identify and address any issues that may hinder your system's performance, ultimately saving you money.
2. Extending Equipment Lifespan:
Replacing an HVAC system is a significant investment. Regular inspections and maintenance can extend the lifespan of your system, postponing the need for costly replacements. We help you get the most out of your investment.
3. Improved Air Quality:
Clean, healthy air is vital for your well-being. Our inspections include checking and cleaning filters, ducts, and components, ensuring that your HVAC system contributes to improved indoor air quality.
4. Early Detection of Problems:
Don't wait until your HVAC system breaks down on the hottest or coldest day of the year. Annual inspections allow us to identify and address potential issues before they escalate, preventing inconvenient and costly breakdowns.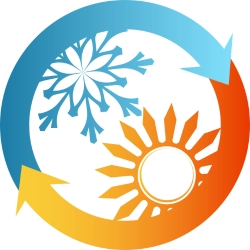 Why Choose Riverside?
1. Expertise and Experience:
Our team of skilled technicians has years of experience in the HVAC industry. We are well-versed in the latest technologies and best practices, guaranteeing thorough inspections and top-notch service.
2. Comprehensive Inspections:
We leave no stone unturned when it comes to your HVAC system. Our inspections cover all aspects, from checking for leaks and blockages to verifying thermostat accuracy, ensuring your system operates flawlessly.
3. Customized Solutions:
At Riverside, we understand that every HVAC system is unique. We tailor our inspection and maintenance plans to suit your specific needs, ensuring your system receives the care it deserves.
4. Peace of Mind:
When you choose us for your annual HVAC inspections, you gain peace of mind knowing that your system is in capable hands. Our goal is to keep your HVAC system running efficiently, so you can enjoy uninterrupted comfort year-round.